North State Environmental has been in business since 1980 providing services to customers in all aspects of the comprehensive chemical disposal.
Local, State, and
Federal Agencies
Educational
Institutions
Hospitals
Business
Residential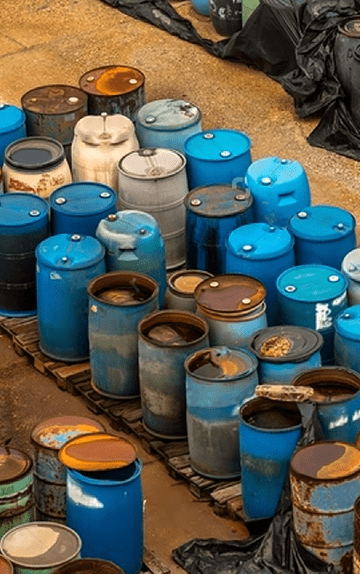 North State Environmental is involved with all aspects of service from initial paperwork to the final disposition of the waste.
We provide environmental documentation, which includes manifest and label preparation, lab pack inventory sheets, certificates of disposal and land disposal notifications.
All profile documentation is prepared by North State Environmental (applications for waste acceptance at disposal sites).
Lab packing services and other waste containerization services are provided by North State Environmental.
We provide emergency response 24/7 with a 2-hour response time for our customer.
North State Environmental is a California corporation.
California registered hazardous waste transporter no. 2069.
Department of California Highway Patrol hazardous materials transportation, license #CA 8155.
Hazardous materials certificate of registration with United States of America Department of Transportation. Satisfactory rating.
Registered hazardous waste hauler with United States Environmental Protection Agency.
Headquarters in South San Francisco, with branches Rialto and San Diego.
Professional degreed chemists to coordinate the handling of hazardous waste.
Haz mat personnel have all proper certifications.
Transportation equipment to handle small to large quantities, drum trucks, vacuum trucks and bins.
Access to many accredited TSDF facilities across the USA at the best prices.
Our edge is highly competitive prices with a very responsive customer service.
Our operational employees are field professionals who are trained, certified and experienced.
Documentation for any of the above is available on request. This includes training documentation and governmental credentials.
Insurance information immediately available on request.